The Red Sea Partner is a kind of "instruction manual" for the Red Sea and our diving center.
On 444 pages you will find the most important information about our trips and the daily life at James & Mac.
Also included are dive site maps of all major dive sites.
Descriptions and sketches of wrecks are included. Fish and coral drawings help you to identify the species.
On some of the pages we deal with the important topic of environmental protection.
Satellite maps and nautical maps will guide you through the whole Red Sea.
Fancy a minisafari? Here you can find all information.
There is even a little cookbook included. You can easily cook the Egyptian specialties from our dive boats at home.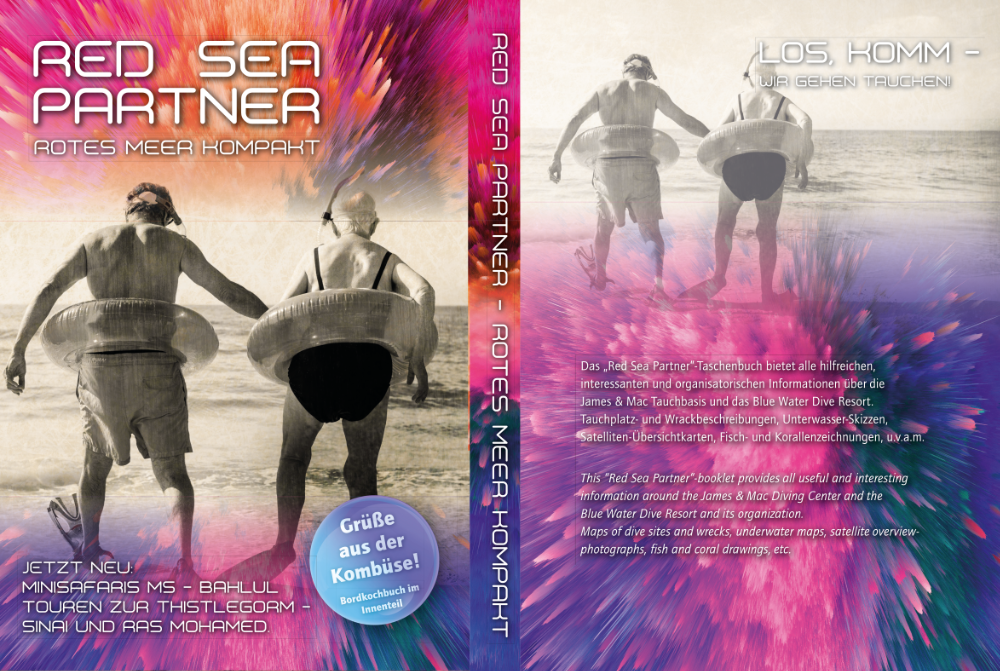 The Red Sea Partner - a must have for every diver, fish lover and friend of our wonderful Red Sea
You will get the Red Sea Partner for free during your next stay with us at the Red Sea. At the end of your diving holiday we will give it to you as a little souvenir to take home. (While stocks last)
You don't want to wait until the next vacation? You are looking for a nice present for your loved ones? Then get the Red Sea Partner right now in our Online Shop!
Here are a few little insights into the Red Sea Partner